What our Couples Say
Susan and her staff at Weddings in Sedona were an absolute pleasure to work with; they were professional, transparent, detail oriented, and incredibly caring!

Susan worked incredibly hard to create an absolutely magical experience for us at The Enchantment Resort on the July 4th weekend. In addition to the logistical complexity of any wedding, we asked Susan and her staff to handle a large number of atypical requests (sunset DJ dance party by the teepee? check! outdoor ceremony with live music despite the rain? check! custom designed east Indian + Native American welcome bags? check!), all of which she handled capably and gracefully.

Susan worked incredibly hard to make the entire experience very low stress; we handled all of the decisions with two in-person meetings (including a whirlwind tour of the best vendors in the area) and many emails + skype calls. She negotiated with vendors on our behalf and made thoughtful recommendations as to where we should go premium and where we should cut costs. While she provided very helpful advice she always deferred to our decisions and executed on them vigorously.

In addition to her outward capabilities, Susan is also very effective at managing expectations and communication amongst the bride, the groom, and all of the other stakeholders. She did a great job of ensuring the right people were involved in the right decisions which created an atmosphere of collective collaboration.

What also makes Susan a wonderful person to work with is her compassion and love; she was such a wonderful chaperon of the entire wedding process, and all of her work was done with a joyful and celebratory attitude. Her care and attention were really displayed in the small things: how she drove us home at the end of a wonderful wedding night; how she followed up after our wedding with thoughtful cards; how she lovingly greeted our parents and siblings.

In short, Susan was the best decision we've ever made!
- Lindsey and Anish, San Francisco, CA
-----
I am not sure if words can adequately express my gratitude for everything that Alexandra and Brenda took care of the day of Jamie's [my daughter's] wedding. They are an incredibly efficient team and they handled every detail of the wedding and made it look effortless. We (and everyone else) were on time for every minute of the wedding schedule. (I doubt many brides can say that!)

… I was not eager to pay for that additional fee for [your] end of reception service. My daughter overrode me on that decision and I am SO GLAD she did. I told you this was my first big wedding -- I had no idea that the end of the reception would involve so much work and that my daughter wouldn't be involved in any of it. Alexandra knew what needed to be done and she lined it all up so that my younger daughter and I were able to have everything completed by the time the reception was over.

They made every desire of Jamie's a reality. Every picture was taken. Everyone that needed to be there for something - was there. But the thing that I appreciated the most was that, [not only did] they do such a good job of taking care of Jamie, but they also did a very sweet job of taking care of me. (I wasn't expecting that.)

It is no wonder that you are so highly recommended in the Sedona area. By the end of the event we considered Brenda and Alexandra a part of our family. Every time we discuss the wedding I can assure you that their names will be part of the conversation.

All I can end with is - that hiring your firm was the best money I spent!
- Jean (Mother of the Bride)
-----
The professional team at Weddings In Sedona made the process of planning a destination wedding from a distance easy and seamless. The service providers were fantastic and the Sedona Secret package was an exceptional value! I would recommend that anyone wanting a destination wedding in Sedona make Weddings In Sedona your first and only call.
- Natalie and Carl, Surprise, AZ
-----
We are so pleased with how everything turned out. We were not sure exactly what to expect since we did everything via email. You made everything so easy and really stress free which allowed us to enjoy our special day. You are amazing at what you do and anyone who uses your services will be fortunate to choose you and be glad they did. It will be an experience we will never forget, cherish forever, and are so grateful you were a part of it and really made the magic happen.
- Angela and Phillip, Dyer, IN
-----
We felt like our wedding was flawless thanks to Weddings in Sedona! We felt like the services we paid for were completely worth every penny, and we could not be more satisfied with the excellent service we received throughout the process. We would recommend Weddings in Sedona to anyone who is looking for an awesome group of professional people to plan their wedding!!!
- Jenni and Jim, Phoenix, AZ
-----
Susan truly became a member of our family during this process. There is absolutely no way we could have done this without her. She was calm, level-headed, detail-oriented, and a perfect fit for us. She handled our many daily emails with grace and professionalism. She is an incredibly valuable member of your organization and I feel so lucky to have been hooked up with her. She did an unbelievably amazing job. Other than some very minor details, there is nothing we would have changed about our wedding day. It was overall perfect and amazing and I could not be happier with using Weddings in Sedona (particularly with Susan herself).
- Allison & James, Des Plaines, IL
-----
Thank you so much for all of your hard work and assistance with planning our wedding. We were so thrilled with the way that everything turned out and could not have done it without your help.
- Michele & Seth, Bronxville, NY
Weddings in Sedona was very helpful . . . and made this wedding day way too easy; I kept saying to myself – something's going to go wrong – but it all fell into place and was so simple. The site assistant was thorough and kind, and [the minister] was sweet. I just wish we could relive it again and again. I tell everyone about Weddings in Sedona and how wedding planners are definitely the way to go. No stress. Thank you!!
- Melissa and Jerry, St. Charles, IL
-----
Planning, organization, & execution of our event were perfect. We felt as though we were their only client. What a memorable wedding!!
- Christine & Clint, Sun City, CA
-----
Thank you so much for making our dream wedding a reality. We felt as though you truly cared about us and our big day, and did everything you could to make it perfect for us. Our wedding was stress-free for us and our families because of your hard work. Thank you for our wonderful, stress-free wedding. You all did such an incredible job. The flowers were beautiful. Thank you for filling my special request. [The photos] are incredible. I hope you realize how much you helped us and how appreciated you all are. Thank you again.
- Justin and Savanah, Middletown, OH
-----
We can't thank you enough for helping us plan our wedding day & for taking care of the important details. The flowers were BEAUTIFUL, the minister was perfect, the photographer was great & the ceremony was like none other. I'm still gushing about how wonderful our day was! Thank you for making it happen!
- Sarah and Chris, Peoria, AZ
-----
Thank you so much for all you did in the planning of our wedding. It was a very exceptional wedding and I owe it all to you. Thanks a million to you and your staff for making our day an incredible memory.
- Valerie and Peter, Mesa, AZ
-----
We were both very pleased with everything! We literally just had to show up at the right time and the rest was taken care of. Great job! The flowers were wonderful, exactly what we asked for. We loved that they were able to be donated to the oncology center there in town also. The cake was absolutely beautiful (much better than what we were expecting) and it was also delicious. We got rave reviews from all of our guests!
- Sam and Kate, Cumberland, NY
-----
Our day was perfect. From the beginning I wanted the most stress-free wedding possible, and that is exactly what I got. It was so nice to tell you what I wanted and have the plans be made for me. I knew it was going to be beautiful, but it was beyond my expectations. We will never forget our wedding day, but with the help of WIS neither will our guests. Everything from the location, [the minister] officiating, photography . . , and dinner with all of our closest family and friends at the restaurant was wonderful. We joke that if we knew it was that easy we would have done it a lot sooner!
- Ashley & Mike, Queen Creek, AZ
-----
Thank you for a beautiful, memorable day – you kept the planning stress-free for us. We feel we got much more than expected…
- Cher & Reese, Port Jervis, N.Y.
-----
I thought Weddings in Sedona was a great company to work with. I really enjoyed your expertise and knowledge in planning my wedding. I also really appreciated the prompt responses to anything that I had a question about.
- Daina & Chris, Flagstaff, AZ
-----
Everything went perfectly. We are very happy we accepted the suggested changes by Weddings in Sedona. They were professional and customized the ceremony exactly as we wished and the changes to the time of the wedding (to allow for optimal lighting) were right on the money. Thank you.
- John and Vicky, Las Vegas, NV
-----
Our wedding was everything we'd hoped it'd be – and more. Planning was easy, the location was gorgeous, and our officiant, photographer, and witness couldn't have been kinder. Working with Weddings in Sedona allowed us to focus on each other rather than event details, which was exactly what we wanted. We'll always be grateful to everyone on staff who helped make our wedding day so special.
- Tricia & Michael, Sag Harbor, NY
-----
I honestly don't think it could have gone any better, unless they could have pulled the bugs out of the air at [our outdoor location]! We had a wonderful time and everything was perfect! The planning team was courteously on top of me on the things they needed. Any information that I had asked for or needed opinions on were very prompt and accurate. Preparations made everything smooth and on time. Thank you Susan for all of your time, effort, and understanding of what we were trying to accomplish from 3000 miles away.
- Jamie & Michael, Troy, NH
Read
View reviews:
in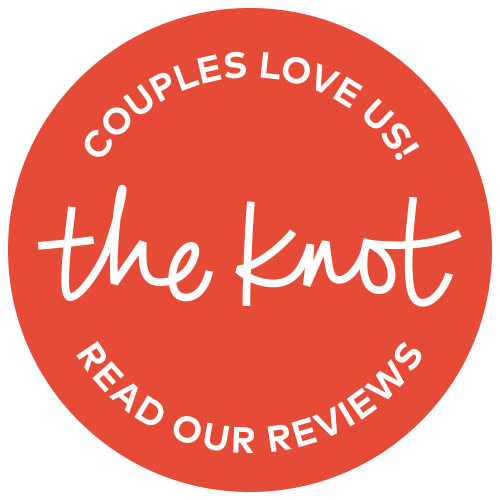 Top photo by
:
Andrew Holman Photography
10% Discount on Ceremony Packages and Custom Planning Fees
Book your wedding now for any date through March 2021, and receive 10% off any Ceremony Package Fee or our Planning Fee for Custom Planning!
We understand how challenging life is right now, but we still want you to have the wedding of your dreams here in beautiful Sedona!
(Offer does not apply to a la carte services or combined with any other offer. Offer expires June 30, 2020.)